TRAINING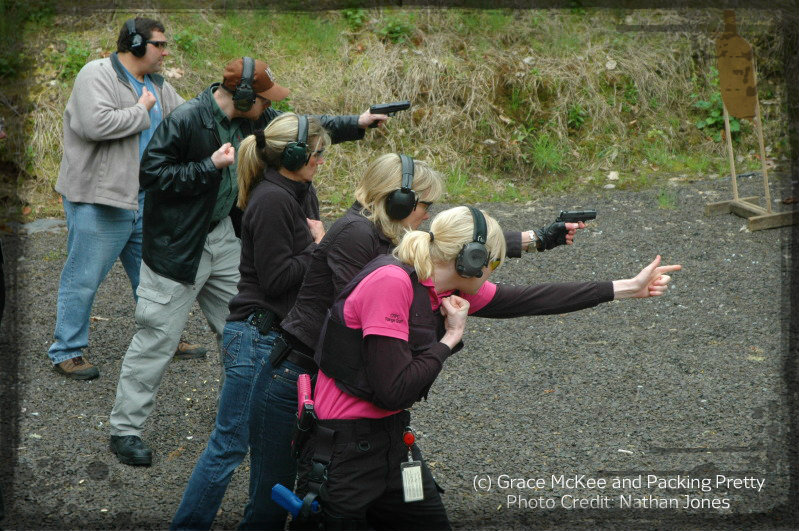 Packing Pretty provides firearms and defense training for everyone, not just the ladies!
I offer a variety of courses, ranging from standard NRA courses to the more tactical defense classes and workshops. I have a staff of highly knowledgable and qualified instructors who work with me to make sure that you have a fun and enriching experience. Most of the courses I teach can be tailored to highlight on your specific needs and can be taught privately or for groups. All of my courses can be held for women only, or in a co-ed setting.
Firearms training is a great way to get the ladies (and or guys)  together, have some fun, and learn a new skill.  I can even travel to you!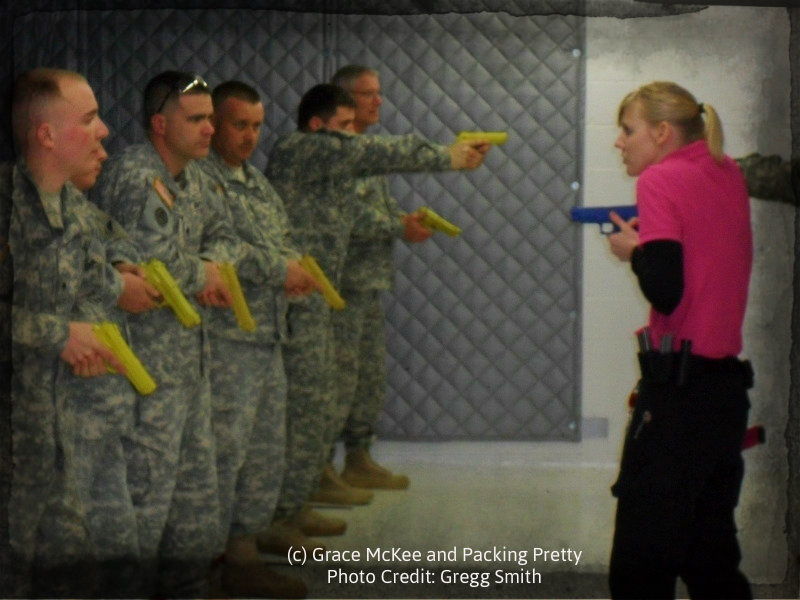 Packing Pretty's lead instructor, Gracie McKee has the following credentials and experience:  
NRA Certified Instructor in Basic Pistol, Home Firearm Safety, and Personal Protection in the Home.
NRA Certified Range Safety Officer
Assistant Director of the Clatskanie Rifle & Pistol Club, inc. Firearms Training Department
Military training
Experience in writing and developing courses
Over 500 hours of instruction time in under 3 years
Action Pistol competitor and match range safety officer
Fully insured
Trained in first-aid and CPR
Available courses:
NRA Basic Pistol
NRA Home Firearm Safety
NRA Personal Protection Inside the Home
Concealed Weapons License classes for Oregon and Florida
Street Carry
Defensive Pistol – CRPC
Working on the Fundamentals Workshop
The Defensive Mindset Workshop
Other classes customized to fit your needs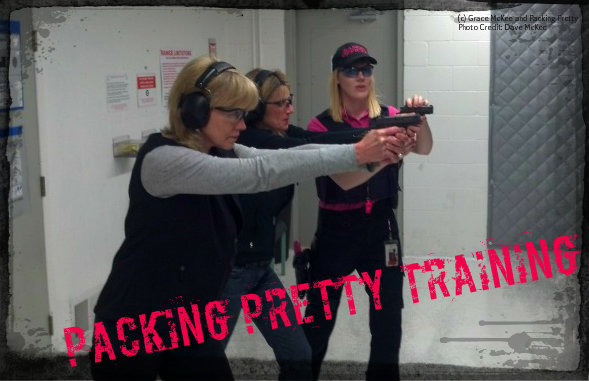 The Packing Pretty instructors are also the instructors for the Clatskanie Rifle and Pistol Club Firearms Training Department. Other then the courses listed below, I usually don't schedule any classes or workshops until there is expressed interest. If you are interested in any taking any of the above mentioned courses, please contact me via the contact form at the bottom of this page.
 Below is a combined list of upcoming courses from both Packing Pretty and the CRPC Training Department.
Upcoming  firearms courses:
Street Carry

(Lead instructor: Gracie McKee. Co-instructor: Dave McKee) at Clatskanie Rifle & Pistol Club.

NRA Basic Pistol For Women

The next session of NRA Basic Pistol for Women is shaping up to be very exciting.  Not only will we have Natalie from Girls Guide to Guns up here to help out, but we have received some nice give-away items from some of our favorite manufacturers as well!  This class is sure to fill up fast, so be sure to register to confirm your seat!
Use the form below to email me about courses