TRAINING
 Packing Pretty provides firearms and defense training for everyone, not just the ladies!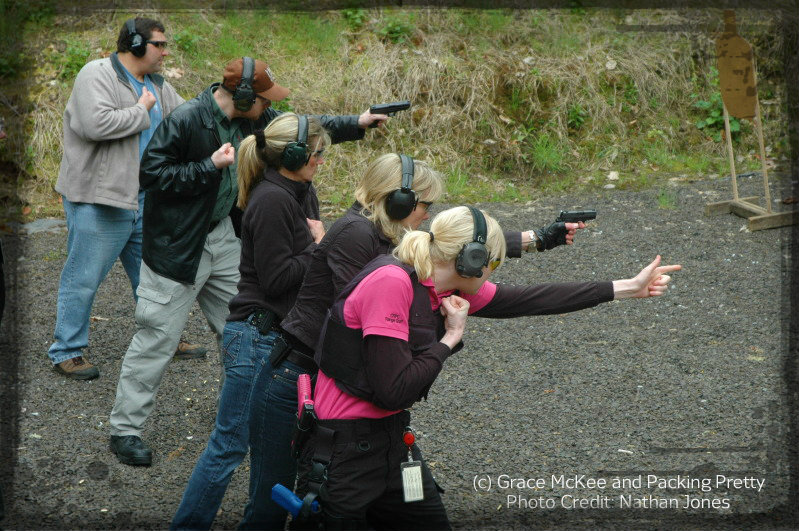 Packing Pretty offers a variety of courses, ranging from standard NRA courses to the more tactical defense classes and workshops. We have a staff of highly knowledgable and qualified instructors who work with me to make sure that you have a fun and enriching experience. Most of the courses we teach can be tailored to highlight on your specific needs and can be taught privately or for groups. All of our courses can be held for women only, or in a co-ed setting. Firearms training is a great way to get the ladies (and or guys)  together, have some fun, and learn a new skill.
Packing Pretty has instructors with the following credentials and experience: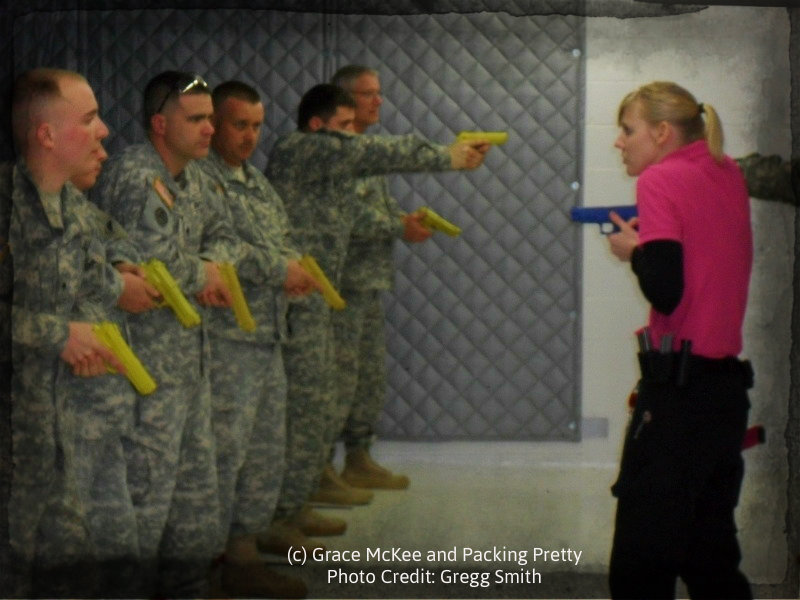 NRA Certified Instructor in Basic Pistol, Home Firearm Safety, and Personal Protection in the Home.
NRA Certified Range Safety Officer
Military training
Experience in writing and developing courses
Competitive Shooting
Fully insured
Trained in first-aid and CPR
Available courses:
NRA Home Firearm Safety
NRA Personal Protection Inside the Home
Defensive Pistol I
Defensive Pistol II
Working on the Fundamentals Workshop
The Defensive Mindset Workshop
Other classes customized to fit your needs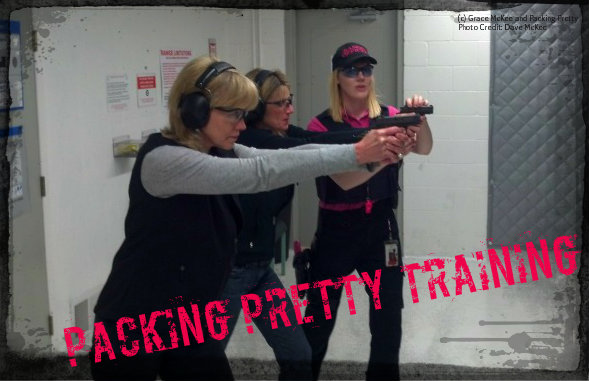 Upcoming  firearms courses:
Street Carry

  (Lead instructor: Dave McKee. Co-instructor: Jay Jones) Location: Clatskanie Rifle & Pistol Club.
Use the form below to email us about courses