Jan 31 2012
This is a guest post I did for Armed In Heels about the ins and outs, ups and downs of concealed carry for a women. This post also features some pretty nice gear available at Armed In Heels.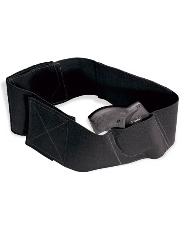 CONCEALD CARRY FOR FEMALES – TIPS AND CONSIDERATIONS| Armed in Heels Blog

Concealed carry for a woman can be a difficult task. Every woman who is an avid gun carrier has felt the frustrations of trying to figure out just where to hide that thing.
…
Read the rest