Aug 30 2012
I have had a hectic summer, and sadly I haven't been able to post as much as I would like to because of it. I used to publish a "Reading Material" list every week of great reads I've stumbled upon and have popped up in my Google Reader in the week prior. My hope is to bring that back, as it has been a few months since I've published the last list.
Now I know this is not on the correct day of the week to be publishing this (we usually shoot for Tuesdays), but better late than never right?
For those of you who have been around for a while, you know the drill. For the newcomers and late bloomers… okay, maybe just newcomers… I'll explain the rules of engagement.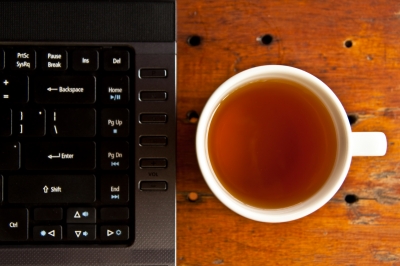 Pour yourself a new cup of coffee, tea, soda,  or whatever your poison is. Extra points for bringing delicious snacks to the table as well. (Please note, the CD-ROM drive is not a built-in cup holder).
Ignore the memos, faxes, to-do lists, bosses, and ten foot stacks of paperwork. They will all be there in thirty minuets when you're through with this exercise.
Put on your reading glasses*
Get in the mindset (yoga with guns is strictly not recommended).
Click the links, read the articles you like, skip the ones you don't.
Come back here, and tell me what you think about the articles you read in the comments below.
*Step three (3) may not apply. Please skip to step four (4) in this case.
So, without further ado…
Thanks for reading. For more Great Reads, check out the featured articles on my home page :-)!