Apr 30 2012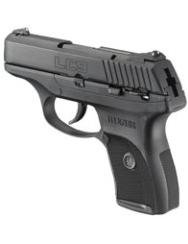 The Ruger LC9 has made quite the boom in the firearm industry. It seems that every girl and her sister either owns or wants one. I've seen a lot of them showing up my classes lately; so when Armed in Heels asked if I was interested, it seemed only natural to do a write-up on the LC9 .
My review has been written based on performance in both the hands of the beginner shooters as well as experienced shooters, including my own.  As I write more gun reviews, you will notice that most of them will be approached from this same angle. Amongst the ramblings of pros and cons of the gun, I will also point out whether the design is a good option for the beginner, or whether it would be better suited for the novice or experienced shooter.
You can read my review over at Armed In Heels by clicking HERE.
Don't forget to check out our other Gun Reviews.