Jan 31 2012
This is a guest post I did for Armed In Heels about the ins and outs, ups and downs of concealed carry for a women. This post also features some pretty nice gear available at Armed In Heels.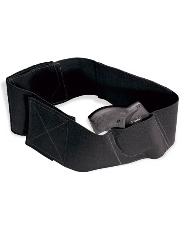 CONCEALD CARRY FOR FEMALES – TIPS AND CONSIDERATIONS| Armed in Heels Blog

Concealed carry for a woman can be a difficult task. Every woman who is an avid gun carrier has felt the frustrations of trying to figure out just where to hide that thing. There are so many choices out there, from purses to thigh holsters, that the options seem overwhelming. Every woman, every gun and every outfit seems to need something different. Here are a few suggestions on how to master "deep-concealment".

CLICK  Armed in Heels – Concealed Carry For Females – Tips and Considerations – Armed in Heels Blog. TO READ THE WHOLE THING.
Related articles